Mickey Rose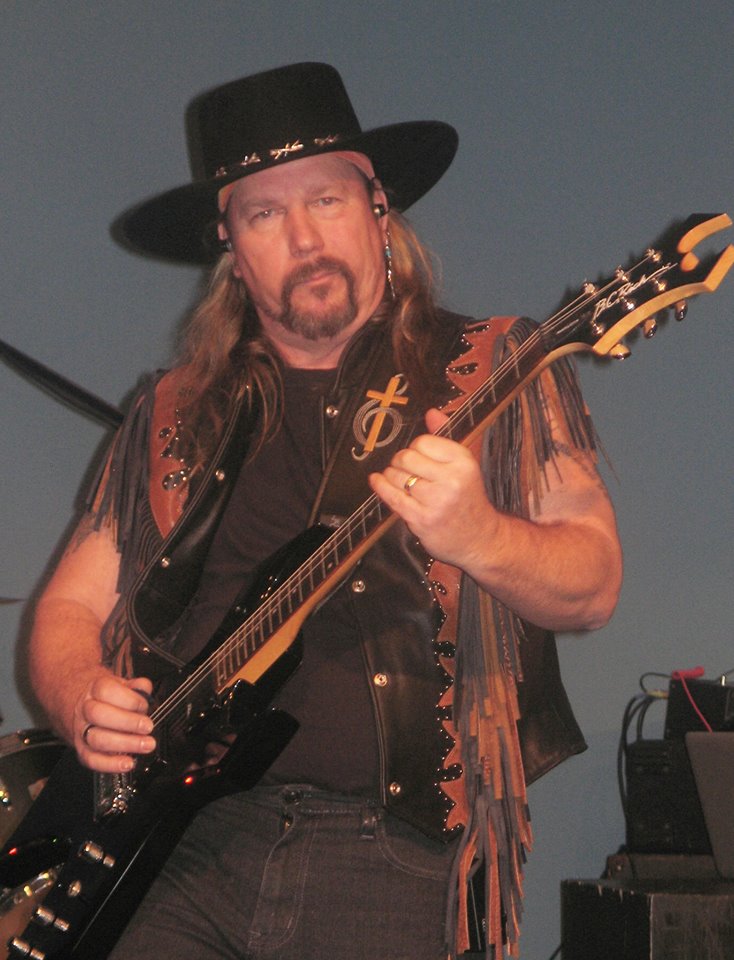 Acoustic & Electric Guitars, Harmonica, Lead Vocals
Born in Norfolk, VA and raised in Va. Beach, Mickey is the founder of Mick Rose Ministries & Stronghold, his band. His musical career started over 37 years ago, performing as a solo artist. Mickey has started several secular bands over the years and traveled from the Washington DC area to Hatteras, NC playing nightclubs, bars, and opening for national acts Fire Fall, Foghat, Nazareth and Fiona.
His secular influences include, Neil Young, CSN, America, The Eagles, Poco, The Doobie Brothers, Skynyrd, The Outlaws, Blackfoot, Eric Clapton and many other "Classic Rock" artists as well as heavy metal groups like The Scorpions, Ratt, Cinderella, Queensryche, Triumph, Whitesnake and the list goes on. Christian influences include Petra, Mylon LeFevre, Stryper, and Casting Crowns.
In 1999 Mickey gave his life to the Lord, met is wife in 2000 and began answering God's call to use the musical gifts He had given Mickey to lead worship at Ivor UMC where he and Ann attended church. Mickey began writing and co-writings songs again in 2004, this time for the Lord and put together his first CD called "A Cross and a Crown" and released it in October of 2006. Later in 2011 he released his second CD "Stop Runnin' From God.
Since that time Mickey has continued to heed the call of the Lord and became a "Certified' Lay Pastor in the Methodist Church. He studied Evangelism at Liberty University online. Stronghold is an Evangelic Ministry and Mickey uses his gifts to help reach the lost and the stubborn from both the stage as an evangelist and the pulpit as a Revivalist.

mrosestronghold@gmail.com
Indieheaven
Ann Rosenfeld
Keyboards, Drum programs, Back up vocals
I am married to Mickey the founder of Mick Rose Ministries. I never felt I was musical even after 7 years of piano lessons and scales. God has placed me as a small part of Stronghold playing Keyboards, vocals and Roadie! I am here as part of this ministry to serve God and His people.
Christians, let's worship our God, uplift and encourage each other. Listeners who haven't accepted Christ, my prayer is the words in our songs will touch your heart and mind so Jesus can do His work in your soul.